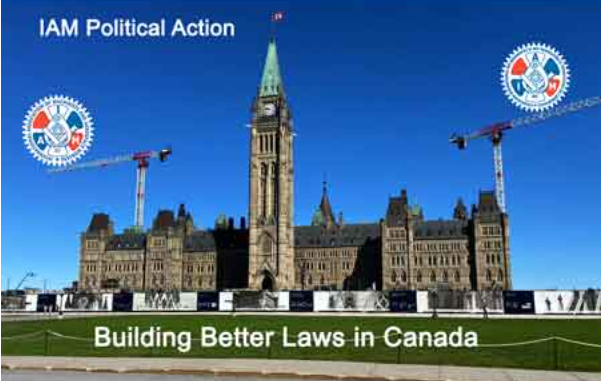 OTTAWA — On Thursday, NDP critic for Labour Alexandre Boulerice tabled a bill that aims to end the exploitative practice of contract flipping by airport bosses that undermines airport workers' rights. If passed, Boulerice's bill would close a loophole in the Canada Labour Code to force an incoming subcontractor hired by any airport authority in Canada to honour collective agreements negotiated by outgoing employers.
"As it stands today, airport bosses can flip a contract to the lowest bidder — even at short notice — to cut costs and increase profits at the expense of workers' jobs, salaries, and benefits. This is completely unacceptable," said Boulerice. "My bill will force newly incoming subcontractors to respect negotiated collective agreements with previous employers. This will better protect workers' jobs and livelihoods."
Earlier this year, Montreal Airport bosses decided to flip their contracts from subcontractors Swissport and Airport Terminal Services to two new companies. This move by the airport will vaporize more than 600 jobs by June of this year since the two new subcontractors hired by Montreal Airport will have no obligation to honour the collective agreements negotiated with the previous employers. Boulerice's bill aims to end this unfair practice once and for all.
"If Justin Trudeau's Liberals really care about workers, they should do the right thing and adopt my bill right away to protect jobs and workers' rights," said Boulerice. "People are struggling with the rising cost of groceries and housing. They shouldn't have to worry about suddenly losing their job because of greedy big bosses who only care about profits. It's time to end contract flipping exploitative practices for good. You can always count on New Democrats to fight for workers."