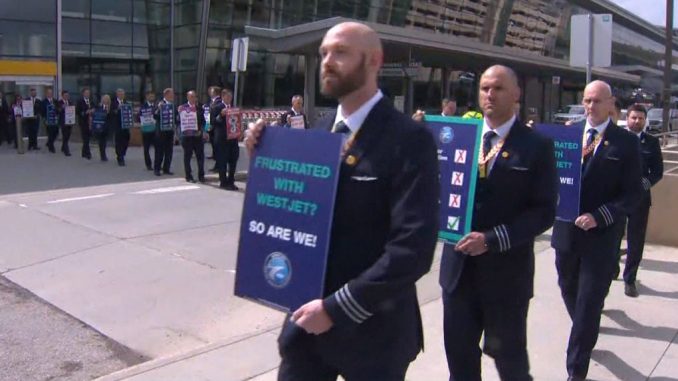 WestJet pilots held an information picket at Calgary International Airport on Monday to illustrate they are still at odds with the company.
Representatives of the Air Line Pilots Association (ALPA) says the main issues are job protection, wages and scheduling.
They also they want a contract that would make WestJet "a career destination" rather than somewhere that pilots work to get experience before moving on.
ALPA says talks haven't been progressing.
RELATED STORIES
"We're quite far apart," said Capt. Bernard Lewall, ALPA's executive council chair. "The company, I think it's important to note, didn't really start moving until we had a struck authorization ballot result, which is unfortunate."
WestJet says it's committed to reaching an agreement that is competitive with Canada's airline industry.
Informational pickets were also held in Vancouver and Toronto on Monday.
If a deal isn't made by May 16, WestJet pilots will be in a legal position to strike.
CTVNewsCalgary.ca Senior Digital Producer
Published May 9, 2023 8:00 a.m. MDT