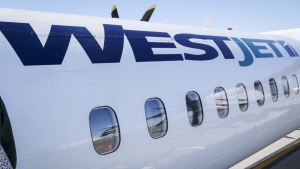 The union representing WestJet pilots says they have voted overwhelmingly in favour of a strike mandate.
The Air Line Pilots Association says the 1,600 WestJet pilots it represents can launch a strike as early as the week leading up to the May long weekend, which typically kicks off the summer travel season for thousands of Canadians whose plans could now be upended.
Bernard Lewall, who heads the union's WestJet contingent, says the workers' issues revolve around job protection, pay and scheduling at the airline and its discount subsidiary Swoop.
He says 95 per cent of pilots voted, with 93 per cent of them in favour of the strike mandate.
Published April 18, 2023 11:22 a.m. MDT